Just remember to stir the glaze...
Tonight, I picked up this term's output from my pottery class.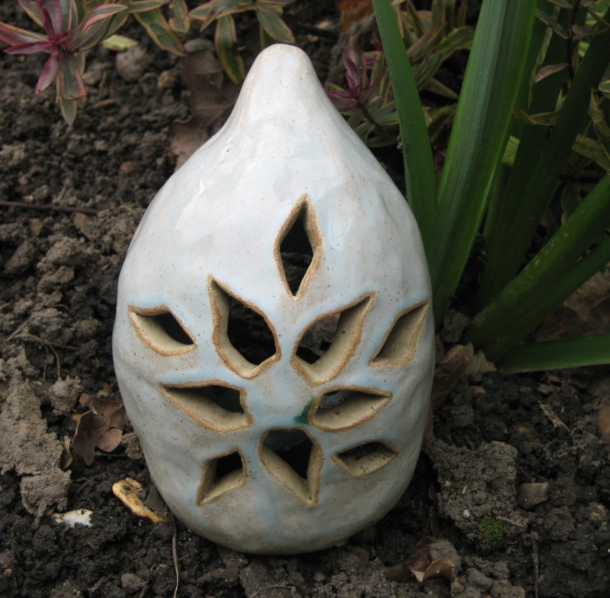 Since Easter, I made two mugs and a vase (all centred by myself - the bit where the clay flies off the wheel if you don't do it properly), a kind of squashed bowl (not centred myself), and a hand-moulded (thumbpot) candle holder for the garden.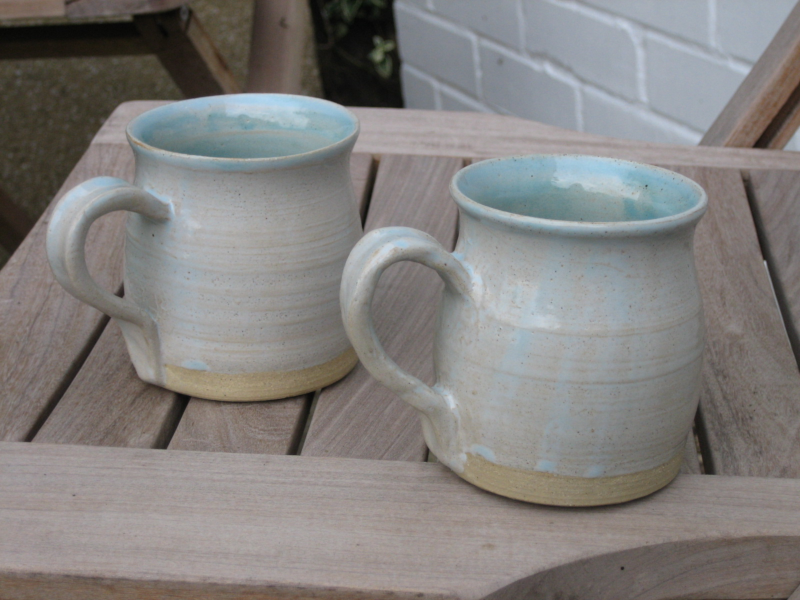 Unfortunately, I didn't stir the glaze well enough so the colour of the mugs is rather washed out. And the mugs don't quite match the tea caddy that I made last term.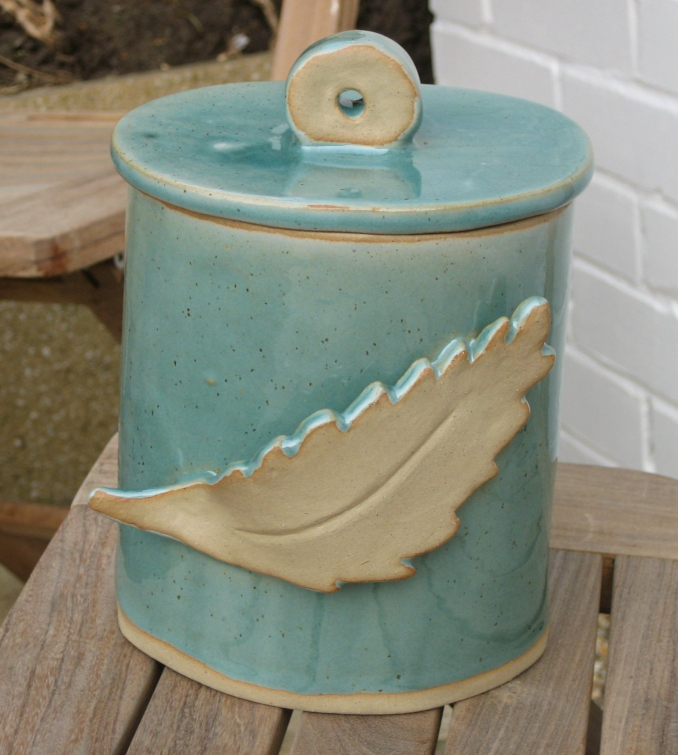 The tea caddy is probably the best finished piece so far but the mugs are my best achievement.
I've signed up for more classes in September.